Partnering with an administrator
creates more value than you might think
As your partner, we'll make sure we get to know you and the way you work so we can manage the onboarding process to Heffron, in the way that works best for you and your clients.
We will take on as much of the process as possible allowing you to focus on your clients. To ensure everything runs smoothly, we have mapped out the process so you know what to anticipate at every stage. Our dedicated team will also be available to support you throughout the process.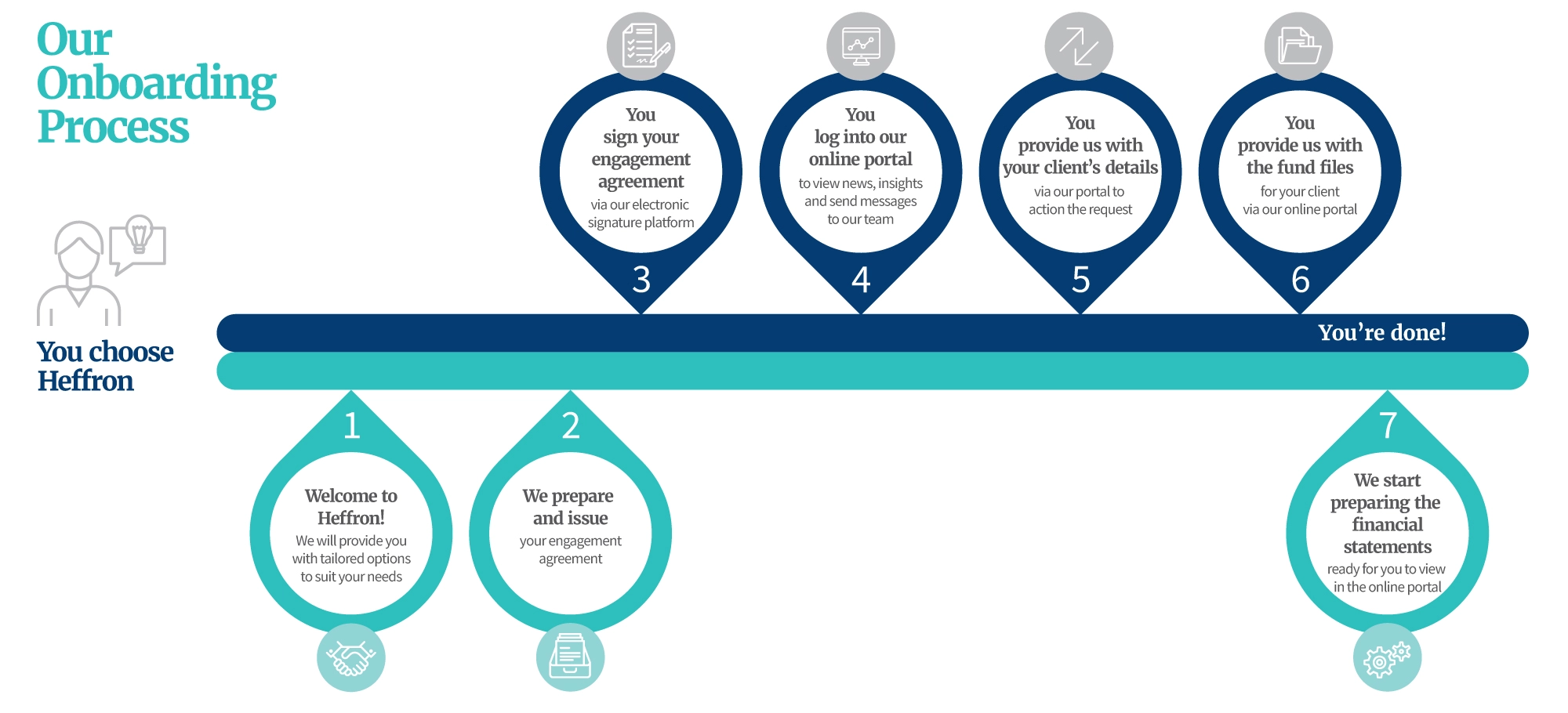 Need help with your SMSF accounting?
Fill in the form below to reach out to one of our Sales Team